In an unprecedented case of online hackers taking over a social network, many American celebrities lost access to their twitter accounts for hours on Wednesday. The all-star list of VIPs whose accounts were compromised in the twitter hack, included notable personalities from all paths of life including ex-president Barack Obama, presidential candidates Joe Biden and rumoured candidate Kanye West; entrepreneurs and tech moguls Bill Gates, Elon Musk and Jeff Bezos; socialites like Kim Kardashian and sportspersons like Floyd Mayweather. Then their accounts were used to reach millions of people and steal at least 120,000$ from more than 350 people.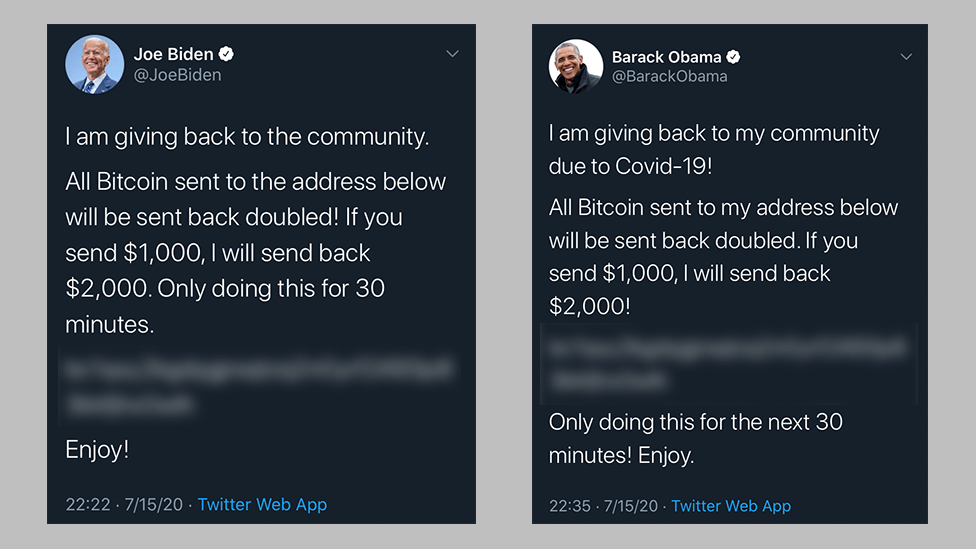 After gaining access to these profiles, the hackers broadcasted slight variations of one fraudulent tweet. The tweet claimed that the account holder is planning to donate and "give back" to society in the wake of Covid-19 pandemic. And anyone who sends 1000$ worth of Bitcoin within 30 minutes to the mentioned Bitcoin address in the tweet will get 2000$ back. The tweets approximately had a combined reach of 350 million across continents. It was inevitable that a number of unsuspecting individuals fell prey to this trap.
The tweets were live for almost 4 hours before Twitter intervened, blocking the accounts and deleting those tweets. But a considerable amount of damage had already been done by then. The incident is already being dubbed as one of the "most brazen online attacks in memory". Twitter CEO Jack Dorsey called it a tough day for "us at Twitter". "We all feel terrible this happened." he added in a tweet. As per how this event took place, Twitter confirmed in a tweet saying: "We detected what we believe to be a co-ordinated social-engineering attack by people who successfully targeted some of our employees with access to internal systems and tools."
Apart from individual accounts, official twitter profiles of some of the biggest companies were also targeted. Apparently, the twitter handles of Apple and Uber were the first to be affected in this attack. Other celebrities included media-billionaire Mike Bloomberg and musician Wiz Khalifa.
With Twitter being the most popular social platform for the rich and influential in the US, celebs and VIPs use the website to make announcements and release statements. The company might have some questions to answer after this attack. Twitter's product lead Kayvon Beykpour tweeted that their "investigation into the security incident is still ongoing". He also apologized to the customers for the disruption and frustration caused by the incident. Separately, the San Francisco division of the FBI has also started a probe into the case.
(Visited 85 times, 1 visits today)